We award the N. Stewart McIntyre award each year to an under-graduate or graduate student who has shown incredible excellence and aptitude within our laboratory and in the field of surface analysis and surface science. We are proud to announce that Claire Tully is this year's recipient of the N. Stewart McIntyre Award. Claire is a Ph.D. student in the Department of Chemistry at Western University, working under the supervision of Dr. Jamie Noël.
Her research has focused on the corrosion of copper materials when embedded in bentonite clay and then exposed to various conditions. Her research will guide the Nuclear Waste Management Organization's (NWMO) spent nuclear fuel container designs and tolerance allowances, and help determine the bentonite compaction density required to safely contain and isolate Canada's spent nuclear fuel. The copper resistant barrier is required to last over 100,000 years, and will be exposed to various conditions, all of which need to be studied and accounted for the waste disposal design. Claire is thoroughly testing the copper coatings and bentonites to ensure that Canada's future nuclear fuel disposal is extremely safe.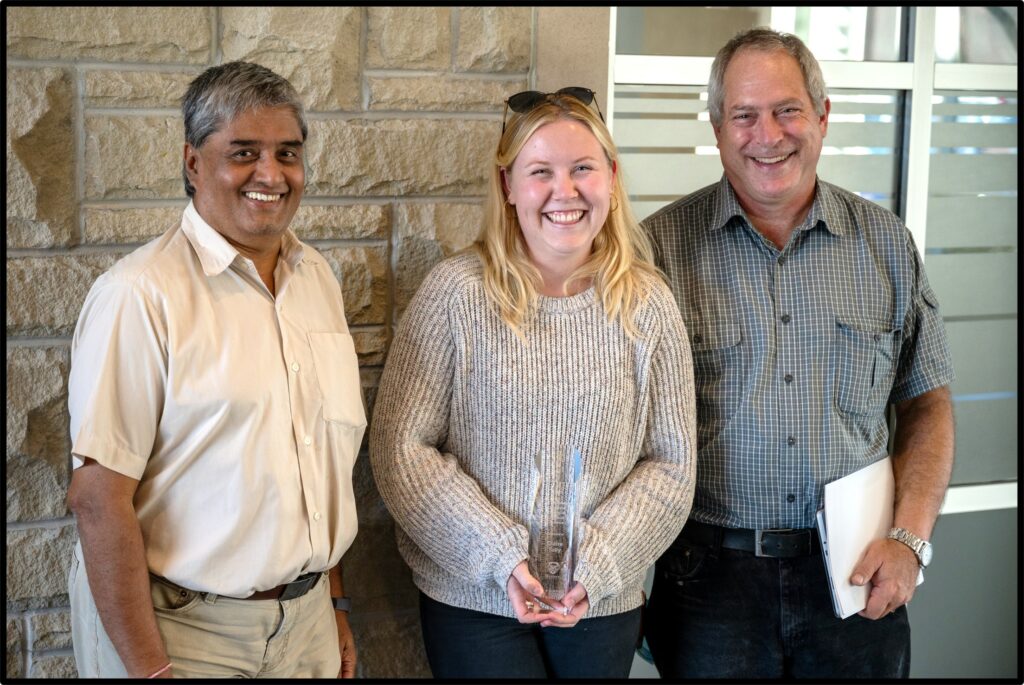 As part of this larger body of work, Claire's research uses surface-sensitive techniques at Surface Science Western to:
We hope that this award will push Claire to greater heights, and we look forward to seeing where her journey takes her.