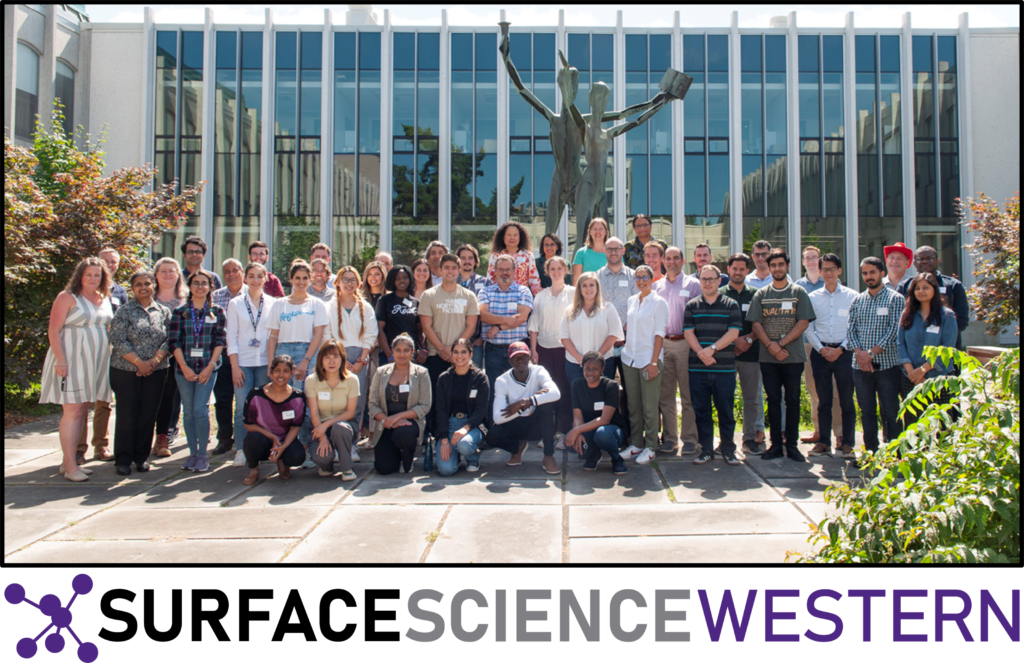 On September 8, 2022, Surface Science Western (SSW) personnel and Chemistry and Education invitees attended the CREATE_CORRECT Corrosion Research and Training Experience Kick-off, a major initiative led by Dr. Yolanda Hedberg, Assistant Professor, Canada Research Chair in Corrosion Science, Department of Chemistry, and an Affiliate Member of SSW.

The CORRECT corrosion research and training experience is a component of the Natural Sciences and Engineering Research Council of Canada (NSERC) Collaborative Research and Training Experience (CREATE) grant-funded program – Excellence in Canadian corrosion education through internationalization, equity, and interdisciplinary (CORRECT).

The program gives eligible undergraduate and graduate students, as well as postdoctoral fellows from Western and seven other Canadian university collaborators opportunity to participate in corrosion-related training opportunities and experiences in academic and industrial labs around the world. Currently, this initiative includes various research groups from 19 countries on six continents across the world.

SSW is excited to support the CORRECT program to help build collaborations with our experienced Research Scientists and the academic community, as well as provide valuable hands-on experience through access to our state-of-the-art facilities.