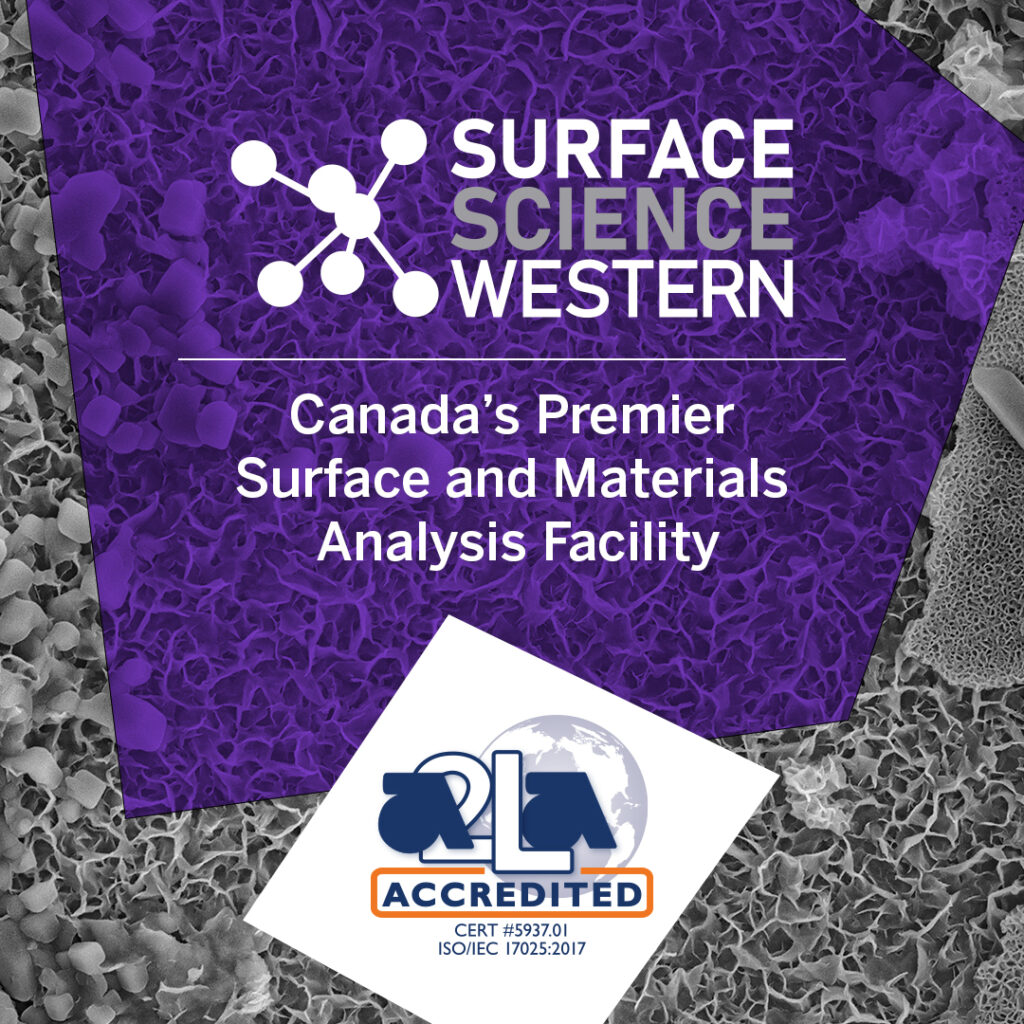 Surface Science Western (SSW) is accredited by A2LA to ISO/IEC 17025:2017 requirements.
Our customers can be assured our testing and consulting services conform to this International Standard for calibration and testing laboratories.
This accreditation identifies SSW as achieving the technical competence and management system requirements that guarantee the consistent integrity and accuracy of our analytical services.