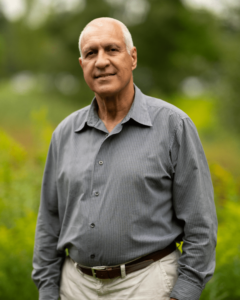 We are wishing one of our leading Research Scientists, Dr. Stamen Dimov, a "happy retirement"!
After joining SSW in 2007, Stamen has been a has been a key innovator and leader for SSW's mineral processing team. Over the years he has actively collaborated with industry and academic partners and clients, focusing on characterizing ore deposits, optimizing metallurgical operations, and enhancing the recovery of precious metals. His contributions are integral to SSW's success and longevity. Stamen has made an undeniable difference in the industry!
While Stamen plans to keep himself busy during his retirement, he will remain with Surface Science Western in a reduced capacity, serving as a consultant to ongoing research projects. This will ensure superb knowledge-transfer to our emerging Research Scientists within the mineral processing group at SSW.
Let's give a warm farewell to Dr. Stamen Dimov as we follow his remarkable journey and gain insights into the fascinating world of mineral processing and innovative research. From all of the staff at SSW, thank you for all of your hard work and dedication, and we wish you the best in this next stage of your life as you celebrate your retirement!