Global lithium demand is skyrocketing as we transition to the mass adoption of green technology and a carbon neutral economy. Understanding the nature of lithium's mineralization is vital for its effective extraction from ores and the ability to accurately estimate future deposits.
SSW scientists are collaborating with Catriona Breasley, a Ph.D. student from The University of British Columbia, to visualize the 3 dimensional distribution of lithium-bearing silicate minerals within drill cores in a non-destructive way, using X-Ray micro computed tomography (micro-CT). Catriona's research focuses on lithium mineralization at the Tanco pegmatite in Manitoba, Canada's largest and only current lithium producing mine.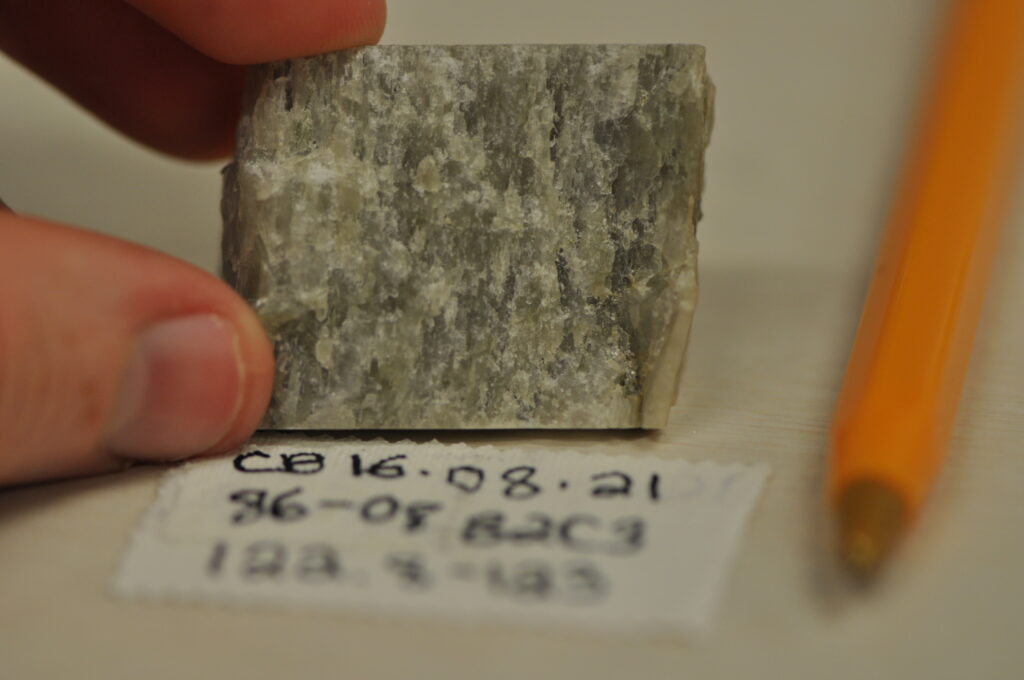 Micro-CT, which is not traditionally used in the geological sciences, is a non-destructive technique that can analyse 1-inch drill core samples in multiple orientations and dimensions, while leaving the original sample intact. Catriona used the micro-CT to view the 3D internal textures of her Tanco core samples and assess their modal abundances, information that will ultimately help her characterize the lithium mineralization at Tanco.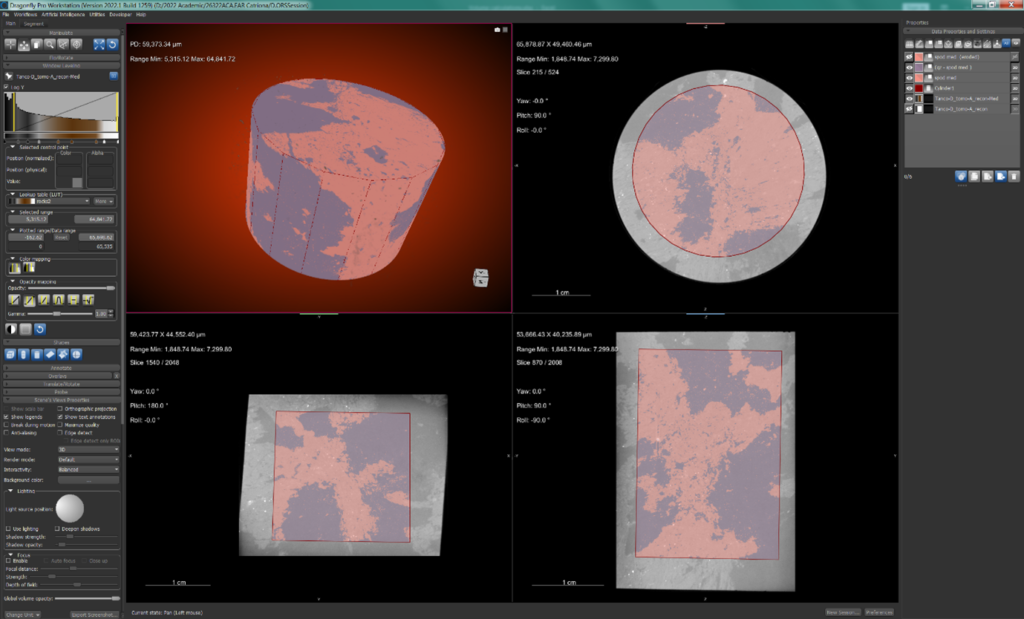 This cross-country collaboration facilitated researchers from industrial and academic backgrounds to non-destructively analyse and quantify the abundance of various minerals within a 3 dimensional digital framework. Catriona's research will hopefully be foundational as Canada moves to its green future.
If you have geological materials that you would like analysed, please do not hesitate to contact us!