Marshall Yang and fellow student Jackson (Jinbao) Huang, two Ph.D. graduates from the Department of Chemical and Biochemical Engineering (CBE) at Western University, would like to share their collaborative experiences at Surface Science Western (SSW).
Marshall and Jackson were the lead researchers on a multi-year project studying the behaviours and anti-corrosive properties of powder coatings. These coatings are "green" alternatives to liquid coatings that can contain large amounts of volatile organic compounds. Marshall and Jackson hoped to enhance the anti-corrosive performance of the powder coatings by incorporating various additives.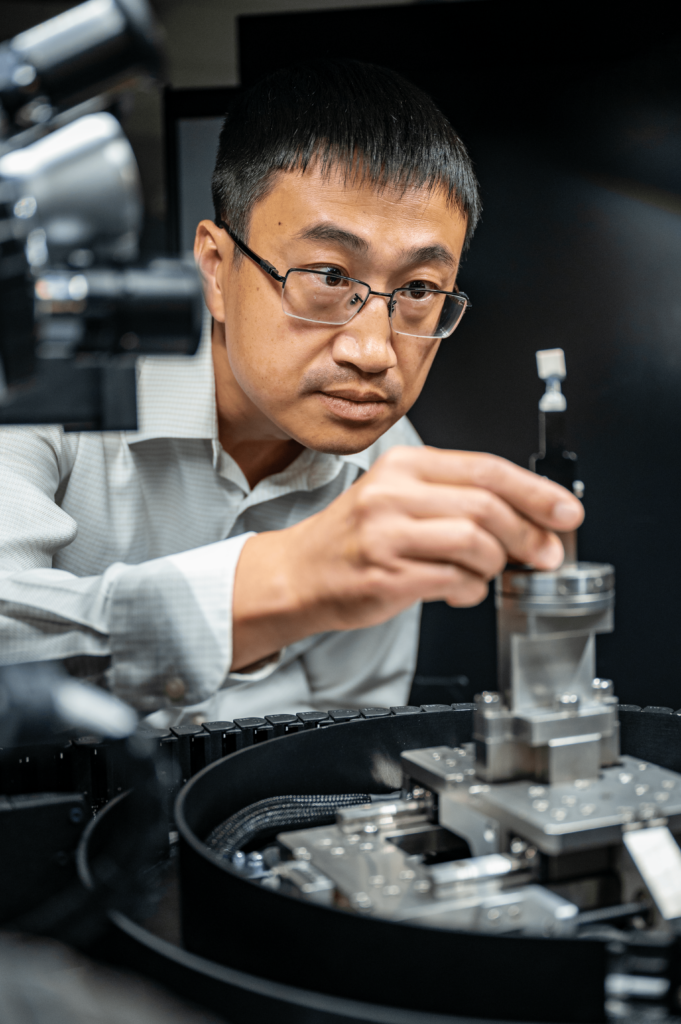 After getting support and approval from their CBE based Ph.D. advisors, Dr. Jesse Zhu and Dr. Hui Zhang, they approached SSW affiliates Dr. James Noël and Dr. David Shoesmith for access to the sophisticated electrochemical characterization devices at the Electrochemistry and Corrosion Science Centre (ECS Western). Dr. James Noël agreed to a cross-departmental collaboration with CBE, leading to vital research assistance due to Dr. Noël's knowledge and expertise with corrosion protection.
Marshall and Jackson then met SSW's Dr. Mark Biesinger who facilitated access to various specialized analytical instrumentation, including XPS, SEM/EDX, CLSM, FTIR, Raman Spectroscopy, XRD, Micro-CT and the sample preparation facility. Marshall and Jackson received help from various SSW researchers, including Dr. Jeffrey Daniel Henderson, a specialist at SSW with a strong background in XPS and computer simulation of electrochemical phenomena. Marshall and Jackson also collaborated with Ivan Barker and many other specialists with decades of experience in coating-related research and troubleshooting. Dr. Yolanda Hedberg, another affiliate member of SSW, served as the examiner and expert electrochemist in Marshall's dissertation examination. This collaboration between CBE, SSW and ECS Western opened up many exciting avenues for Marshall and Jackson.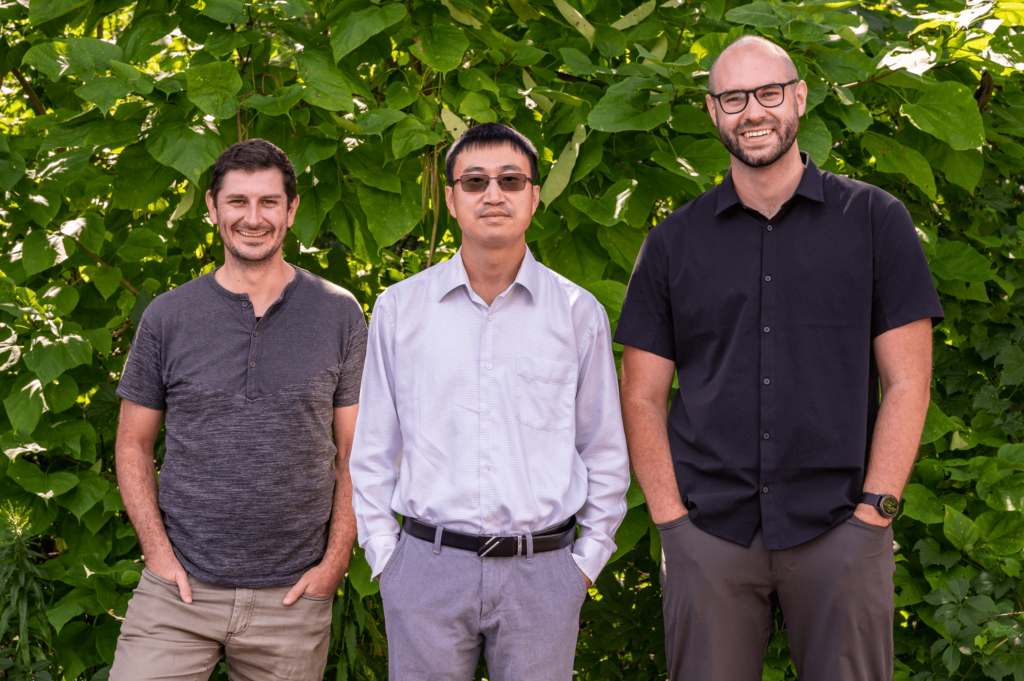 Marshall believes that "This type of collaboration should be encouraged, and it benefited us all."
In Marshall's opinion, the biggest advantage of working at SSW is that new students get hands-on experience with operating the instruments and conducting data analysis. It is rare for an analytical laboratory, such as SSW, to allow students to work independently on high-value instrumentation.
Jackson had this to say about SSW "There was always so much that could be done to make the work perfect, and that was why I spent so many nights and weekends there."
Marshall and Jackson's endeavours significantly enhanced the anti-corrosive performance of powder coatings, and revealed the detailed mechanisms of the physiochemical processes taking place inside the coatings, e.g., the complex transition of zinc-rich coatings for heavy-duty corrosion protection.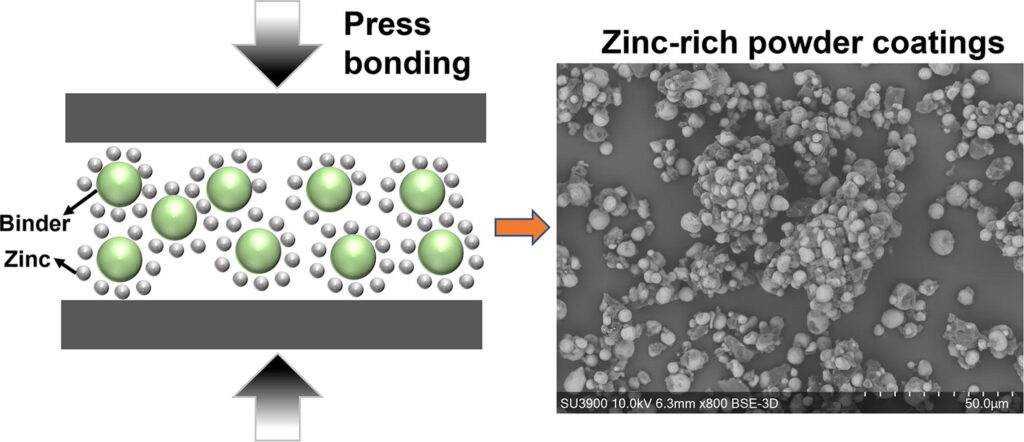 After this work Marshall feels very strongly about multidisciplinary collaborations "We students from Western Engineering should get to know the people at Western Science, at least for having more people to enjoy the pasta and beer together at Grad Club."
After the successful completion of his work at CBE, SSW and ECS Western, Dr. Jackson (Jinbao) Huang is currently working as a postdoctoral research fellow at Harbin Institute of Technology in China, putting his acquired knowledge into developing advanced surface and interfacial materials for high-end equipment such as aircraft bearings.
So far three publications have been produced due to this collaboration: